Teams
WHAT'S A TEAM?
A team is a group of up to 5 co-workers, neighbors, friends, family, or fellow students who each register and take turns riding one stationary bike over the 5 hour session. Teams raise money together, as the minimum per bike is $750. Each team member's $150 registration fee counts towards your $750 minimum.
WHAT'S A BIKE FAMILY?
Bike Families are groups of two or more bikes (i.e. AT&T, Team Kory). During the registration process, when you "Start a New Bike" or "Start a Solo Bike" you have the option to add your bike to an existing "Bike Family" or name a new "Bike Family". We attempt to place all bikes in the same Bike Family adjacent to each other.
CORPORATE TEAM CHALLENGE
Boost workplace team spirit by recruiting your coworkers to form a company team! Corporate Teams are a great way for your business to get their name out there, reach our audience of supporters and show off your philanthropic side.
In addition to the great individual fundraising prizes below, you can also earn awards for being a top team.
CORPORATE TEAM CHALLENGE PRIZES:
Most # of Bikes: Be the company that secures the most number of bikes (5 riders per bike) and win this award!
Highest FUNDriding Team: The company whose employees / riders raise the most funds by the event date win this award!
Both winning corporate teams will receive an award, premium bike placement, on-stage recognition and, most importantly, a full year of bragging rights.
OTHER TEAM AWARDS
Most Creative Team: Create a team t-shirt, pick a team color, wear costumes or show your team or school pride.
Most Inspired Outfit: To the individual who shows the most creativity and originality.
TEAM SPIRIT IDEAS
Make a Team Banner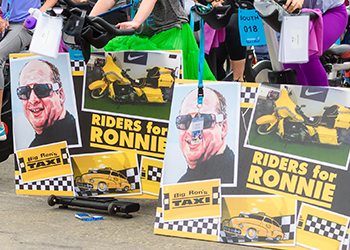 Pick a Team Color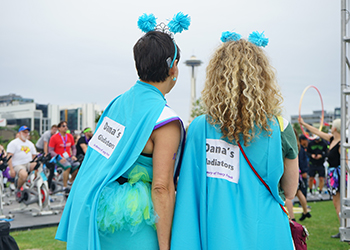 Wear Costumes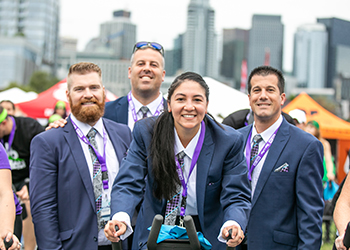 Team Shirt