Event Details
STEP 1: CHOOSE YOUR TDP EXPERIENCE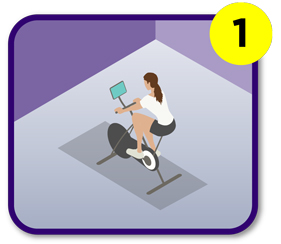 Ride from Home
Join us for a 1-hour live ride on Sunday Sept 13 at 9AM. Link to join will be emailed & class will be recorded.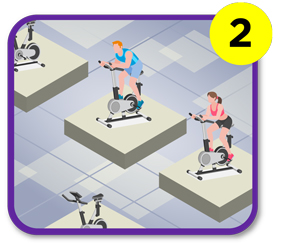 Take a Spin Class
Head to your favorite spin class & rock your TDP gear! Our partners Bay Club & the new CycleBar MB* are working to provide classes as county guidelines allow.
*More details to come.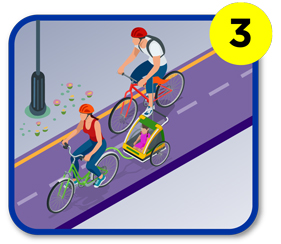 Bike Outdoors
Hop on your bicycles and meet up with teammates for an outdoor bike ride wherever you choose. Find a bike path, bike along the beach or in your neighborhood.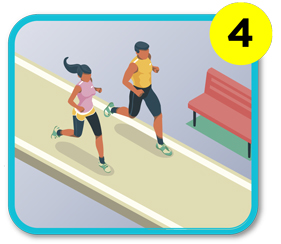 Choose Your Own
Want to go to the beat of your own drum? That works! Whether you dance it out, jog around the block, hit the trails or paddle out for some waves, you can still move charity forward for cancer research.
---
STEP 2: REGISTER TO SUPPORT TDP
Registration is $50. Since this ride is virtual, teams have no limits to the number of riders or commitments to fill your bike. There is no required fundraising beyond the registration fee, but we encourage all riders to raise the $150 suggested fundraising minimum. Plus, you'll get some sweet swag for your efforts!
Registered for the May event? You're all set!
Have more questions? Read below FAQs.
---
STEP 3: HELP US MOVE CHARITY FORWARD / RAISE FUNDS
Your registration will help our three cancer charities raise the funds they desperately need Everyone who pays the $50 registration fee will receive a TDP Branded Mask & Baller Band. When you hit the $150 suggested fundraising minimum will receive a Limited Edition 2020 long-sleeve Event Tee & 2020 Sackpack! Plus we've got more amazing fundraising incentives when you raise $250 or more.
---
STEP 4: PICK UP YOUR TDP GEAR
Join us on Saturday, September 12 from 11 am 2 pm at Bay Club El Segundo for a drive-through/socially distanced chance to pick up your well-earned TDP swag! We'll be there to hand out your gear and hard-earned fundraising incentives and collect any donations you may have received. Plus we want to see your smiling face, albeit through a mask.
---
FAQs
Your $50 registration fee means you'll be getting a TDP mask & baller band, plus access to our virtual event. You will not need to register again.
There is no longer a fundraising minimum and no cards will be charged. But, the more you fundraise, the more prizes you get!
Send us an email at elissa@pancreatic.org. All the bikes in your bike family can be merged into one big team so you can recruit in one place.

The easiest way to grow your team is to ask your friends & family to join you. Since we are virtual, teams can be as big as you want. And with our choose your own adventure option, everyone can join in the fun while doing good.