Registration opens June 1
Learn more about our In-Person LACC →
Virtual Registration Fees
Participation Type
Includes
Price
Virtual Run/Walk
(Adult - Gear Included)
Event T-Shirt, Bib (downloadable), Finishers Medal, Personalized Fundraising Page
$45
Virtual Run/Walk
(Adult - Gear Not Included)
Bib (downloadable), Personalized Fundraising Page
$25
Virtual Run/Walk
(Youth 11 & Under)
Youth T-Shirt, Bib (downloadable), Kids Medal, Personalized Fundraising Page
$25
Virtual LACC Gear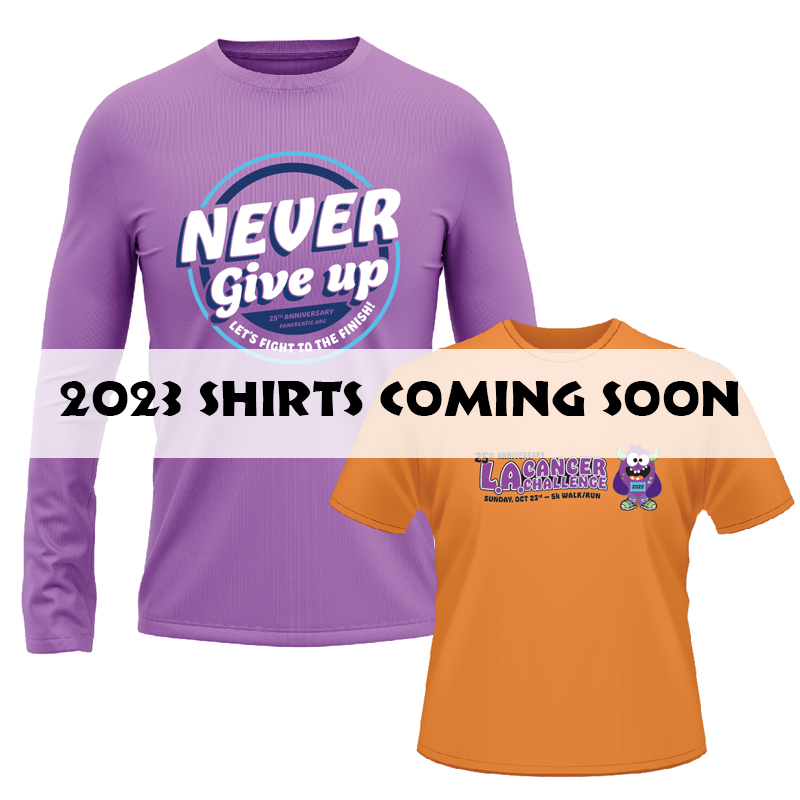 Adult & Youth T-Shirts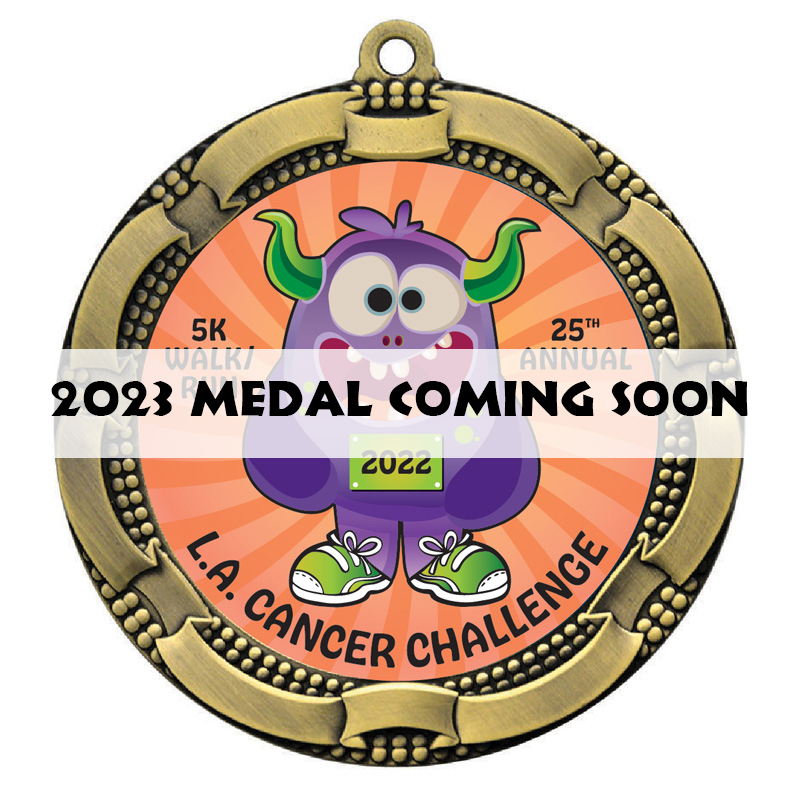 Finisher's Medal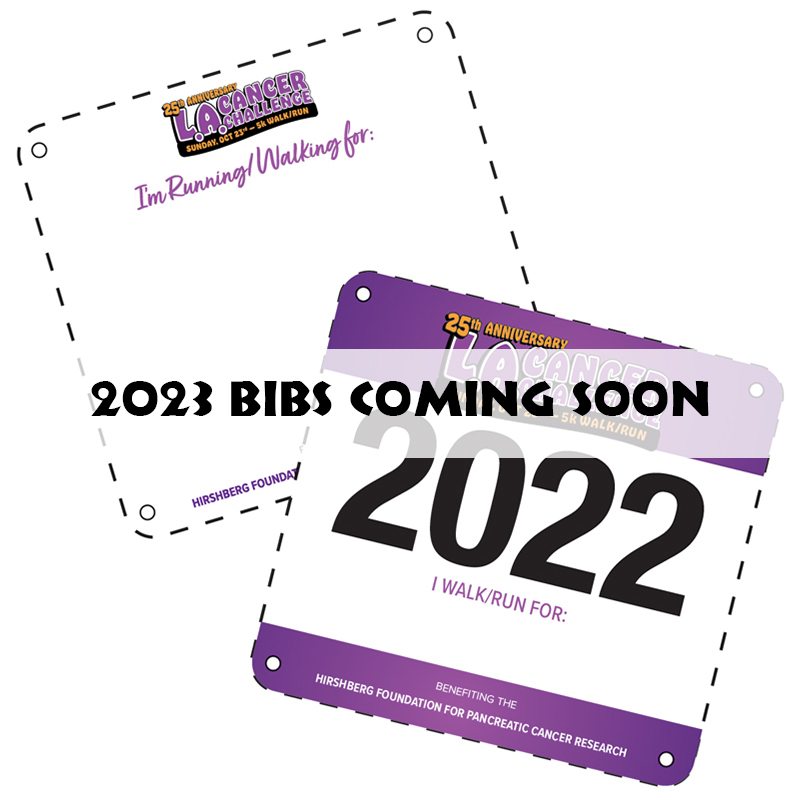 Downloadable Bibs
If you registered for Virtual Run/Walk (Adult - Gear Included) we will mail your shirt and medal to your home. In person packet pick up for virtual participants will not be available. 
Mailing Deadlines:
– Register by Sunday October 1 to have your shirt & medal mailed before* the event.
– Register after Sunday October 1 and we will mail your items in the hope that they will arrive by October 21.
*We use the USPS for our deliveries and cannot guarantee any shipping arrival time.
Host a Mini LACC
Here's a checklist of ways to prepare for a special day on Sunday, October 22nd with family members and team members, near or far!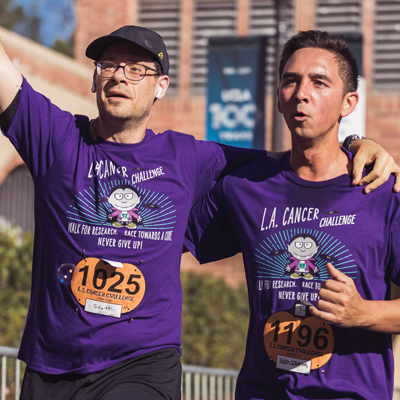 Choose a Time & Place
Choose a nearby park or walking path, use a treadmill or stay in your neighborhood to stroll, speed-walk or jog your 5K.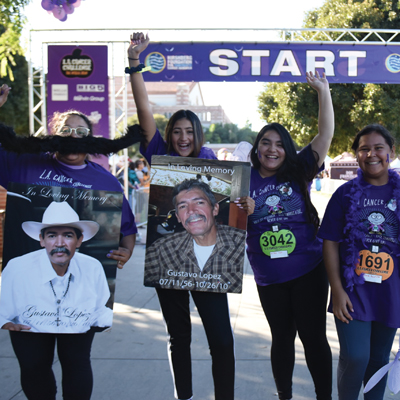 Rally Family & Friends
Invite others to join your team! Remember, anyone can join a team and walk or run from wherever they are.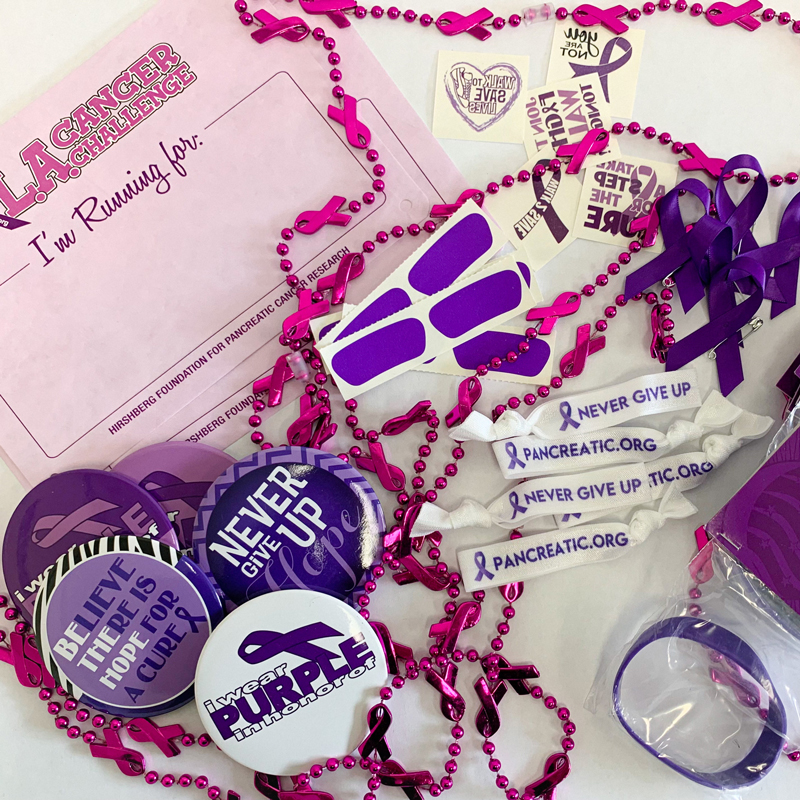 Grab Your Purple Gear
Bring the excitement home with you - order your Purple Spirit Box today!
Event Tips & Resources
Want to host a mini LACC? Here's a checklist of ideas on how to make Sunday, October 22nd a day to remember.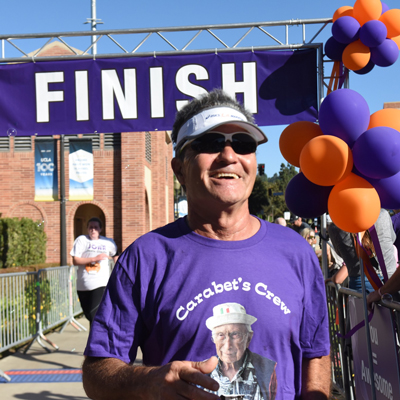 Have a festive Start & Finish Line
Download our start and finish line banner artwork and order your own set, Add to the festive atmosphere by decorating with some purple balloons.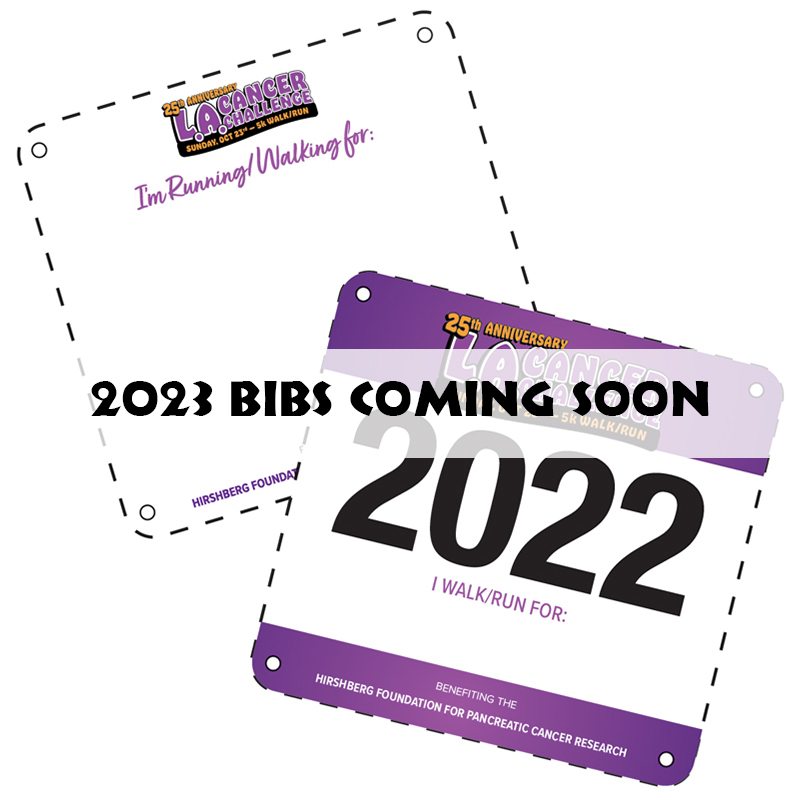 Add the Special Touches
Download and print out the event day bib and our tribute bib for you and your team.