In-Person 5K Event Schedule, Packet Pick Up, Location, Course Map & Parking
can be found on the
In-Person 5K page ➤
.
Candy Land Kids Zone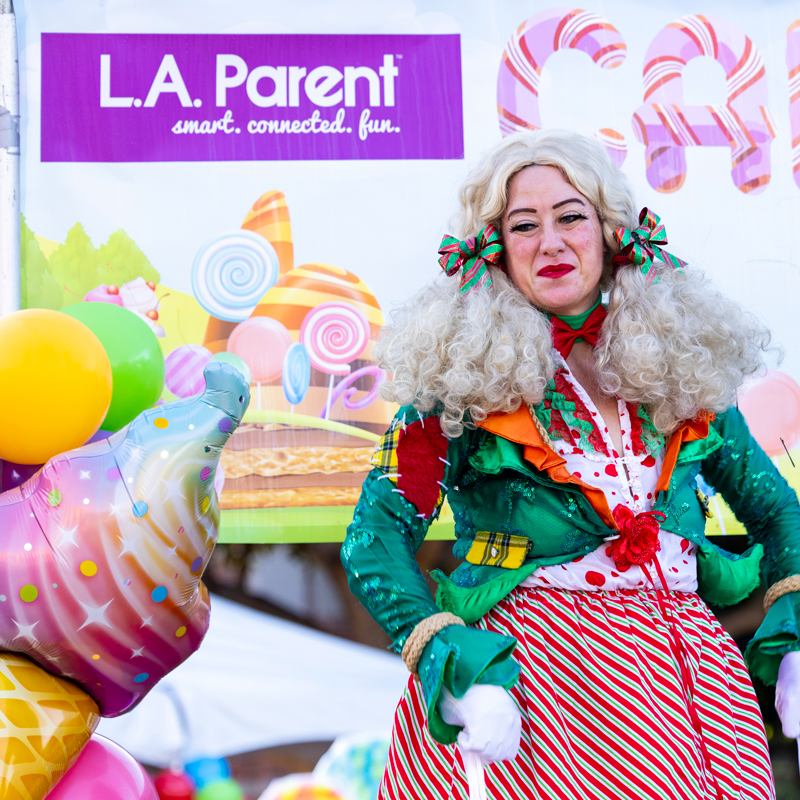 The Candy Land Kids Zone is a magical experience for children of all ages who enjoy participating in the LA Cancer Challenge. Decorated with giant life-sized lollipops, chocolate kisses and gum drops, this whimsical play space includes Halloween crafts, face painting, bounce houses and snacks for kids and parents. Children are also invited to show off their Halloween Costumes early and take a photo in front of our giant lollipop display. The Candy Land Kids Zone is a fun and interactive Halloween playground where kids can get an early start celebrating this fun holiday.
Costume Parade & Contest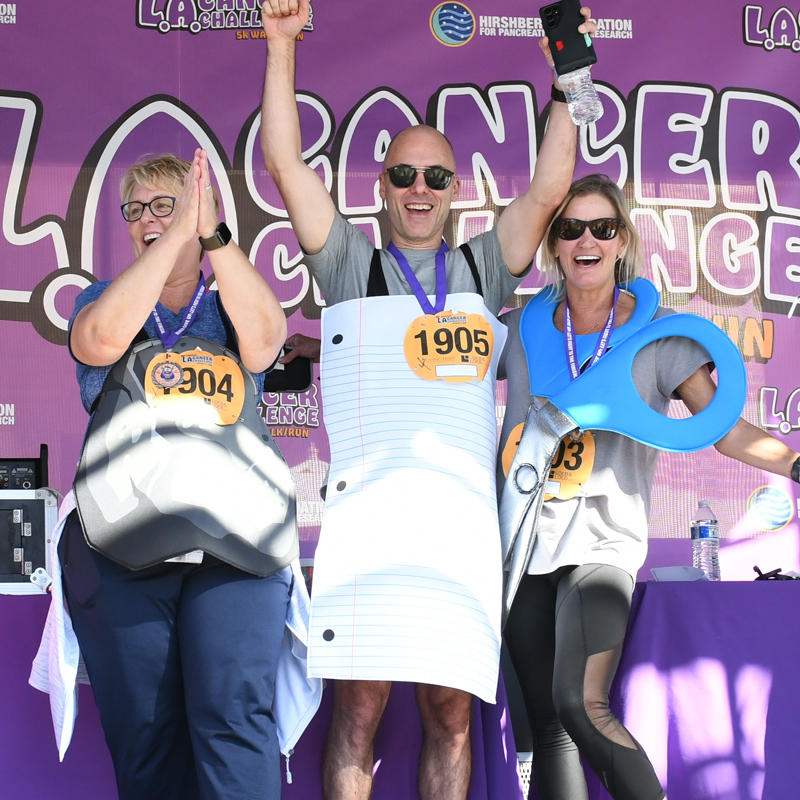 Bring your little ones or big kids (ages 2-11 years) to participate in our LACC Kids Costume Parade! They'll enjoy a moment in the spotlight and get to show off their creative Halloween attire. Kiddos should meet at the main stage at 10:15 am. After the parade, Adults can show off their most thrilling, fantastical, or dazzling costumes and enter the LACC Costume Contest! Join us at the main stage at 10:30 am, where our LACC audience will be the judges and prizes will be awarded.
Winner's Awards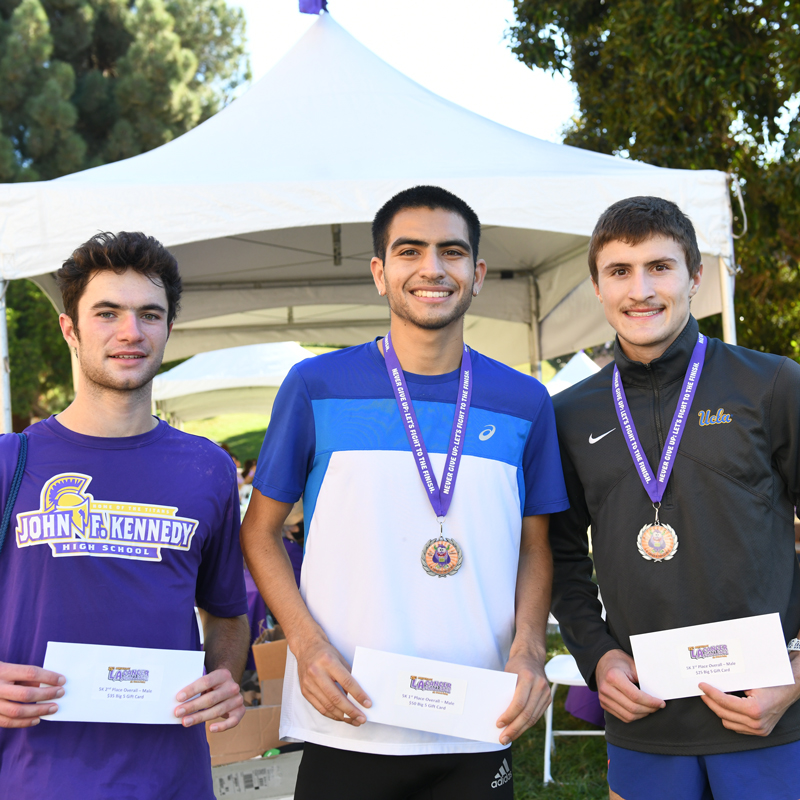 Age Divisions
7-under, 8-10, 11-14, 15-19, 20-24, 25-29, 30-34, 35-39, 40-44, 45-49, 50-54, 55-59, 60-64, 65-69, 70-74, 75+
Custom Winners Medals will be awarded to the 1st, 2nd, and 3rd place finishers in each age category for the 5K. In addition to our medals, overall 1st - 3rd place male & female winners for the 5K will receive prizes.
5K Awards
1st Place Male & Female = $50 Big 5 Sporting Goods Gift Card
2nd Place Male & Female = $35 Big 5 Sporting Goods Gift Card
3rd Place Male & Female = $25 Big 5 Sporting Goods Gift Card
Team Awards
In addition to the individual running awards, we also award plaques to the fastest 3 teams in the 5K. Team scores are based on the fastest combined time of the top 5 finishers per team. There are additional team contests for fundraising.
Race Results
Honorary Medical Chair - Coming Soon
The LACC Honorary Medical Chair position is awarded to a professional whose exemplary work in pancreatic cancer has benefited both medical and patient communities.
Honorary Starter - Coming Soon
The LACC Honorary Starter is a special honor we bestow each year on a pancreatic cancer survivor who has shown great courage, strength and positivity throughout their cancer journey.
Host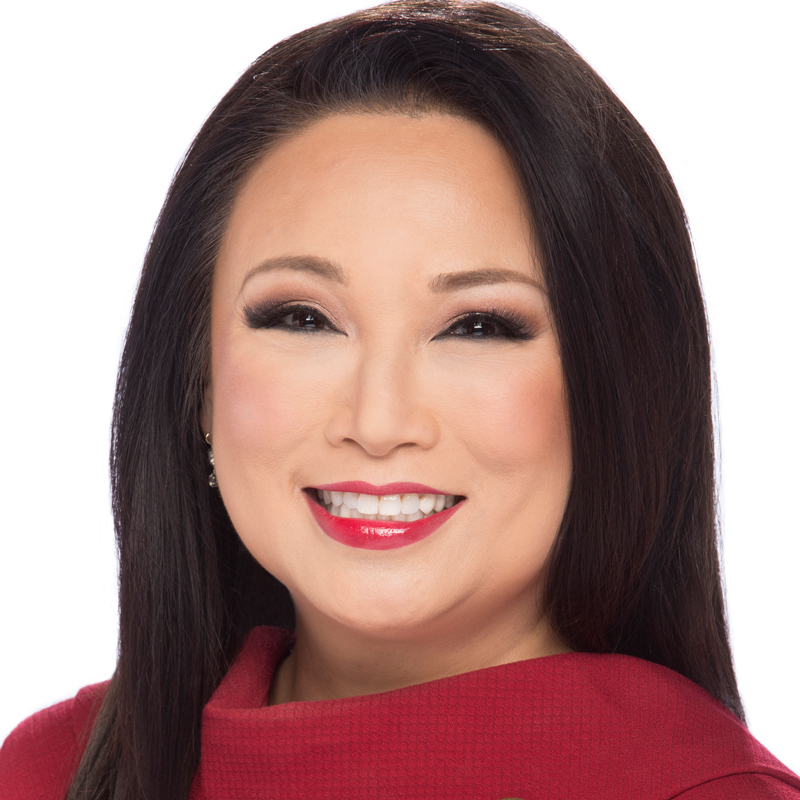 Denise Dador
Denise Dador is the Eyewitness News Health Specialist whose "Circle of Health" reports can be seen on ABC7 Eyewitness News at 3 p.m., 4 p.m. and 5 p.m.
Since joining ABC7 in 1998, Denise's mission has been to help Southern Californians improve their lives with timely medical information and advice. Through her reports, L.A's top medical experts become accessible and relatable. Throughout the coronavirus pandemic, her stories played a pivotal role in helping Angelenos navigate their changing world. Besides volunteering to help groups that fund medical research and patient care, Denise also represents KABC in her work with various Asian Pacific Islander and Filipino- American community organizations.