How to LACC Virtually
Here's a checklist of ways to prepare for a special day on Sunday, October 25th with family members and team members, near or far!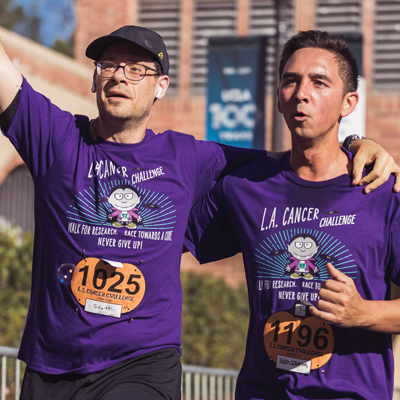 Choose a Time & Place
Get ideas for where to walk or run from our Facebook community. Choose a nearby park or walking path, use a treadmill or stay in your neighborhood to stroll, speed-walk or jog your 5K.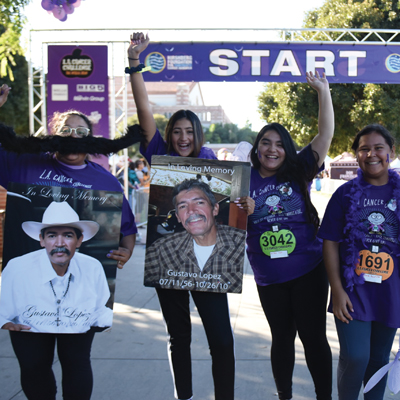 Rally Family & Friends
Invite others to join your team! Remember, anyone can join a team and walk or run from wherever they are.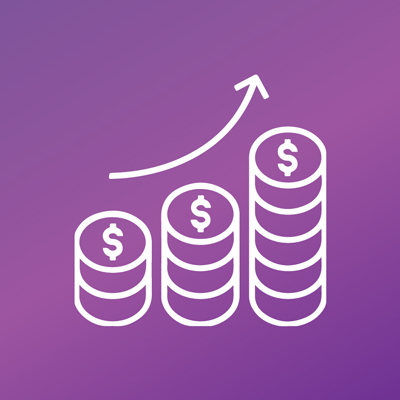 Kickoff Your Fundraising
Ask your supporters to make a donation - and then see if their company will match it. Fundraising is necessary to help make this event successful. Plus, you'll earn incentives for your efforts.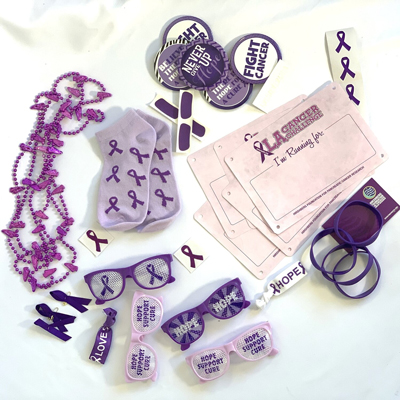 Grab Your Purple Apparel
Bring the excitement home with you - order your Purple Spirit Box today!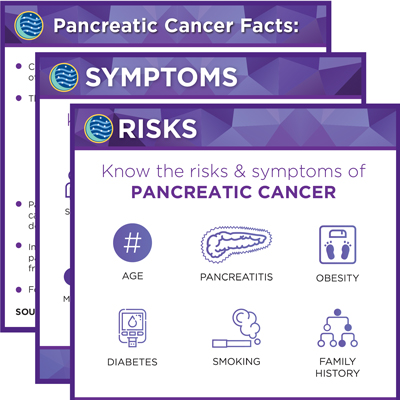 Share the Facts
Raise awareness in your community by sharing pancreatic cancer facts, risk factors & symptoms.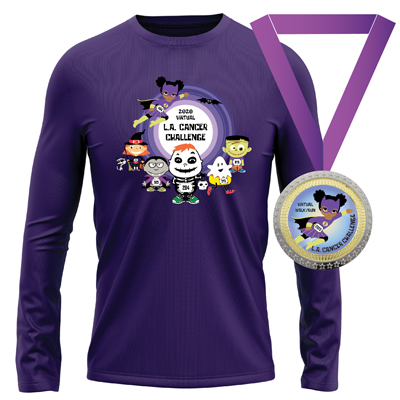 Wear Your LACC Gear
Don't forget your LACC gear! Pick up your shirt, medal & mask at Packet Pick Up or request it mailed to you
---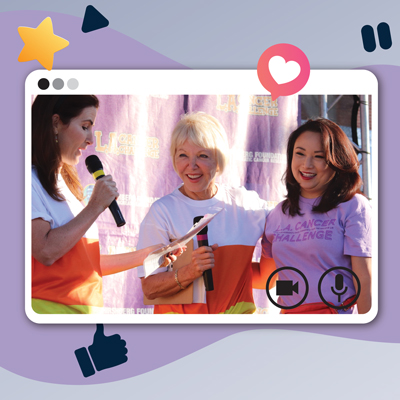 ATTEND OUR VIRTUAL OPENING CEREMONY
Check your inbox on event morning for a special LACC Opening Ceremonies video that you can share with your team! Special guests include Agi, our Honorary Medical Chair Dr. Hines, our Honorary 5K Starter and our Honorary MC, KABC's Denise Dador. Get inspired and energized before you head out on your walk or run.
Watch Opening Ceremonies Trailer »
Host a Mini LACC
Want to host a mini LACC? Here's a checklist of ideas on how to make Sunday, October 25th a day to remember.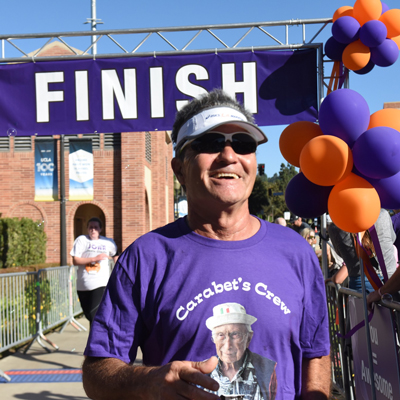 Have a festive Start & Finish Line
Download our start and finish line banner artwork and order your own set, Add to the festive atmosphere by decorating with some purple balloons.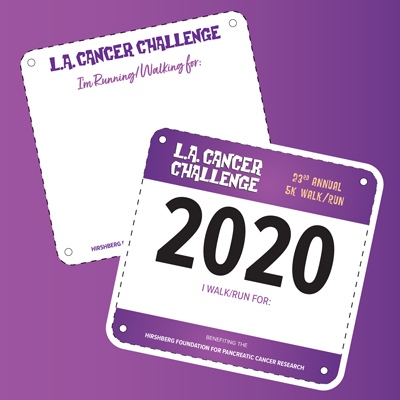 Add the Special Touches
Download and print out the event day bib and our tribute bib for you and your team.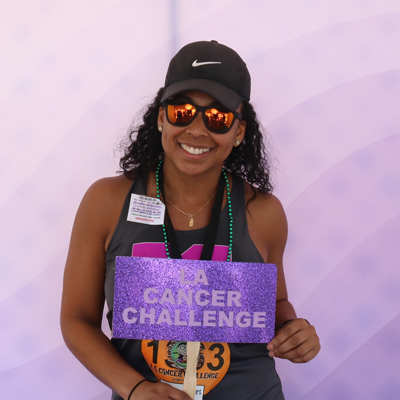 Share on Social Media
When you post photos on Facebook & Instagram tag
 @LACancerChallenge with #VirtualLACC so we can share to our Instagram stories. Not on social? You can email us your photos too!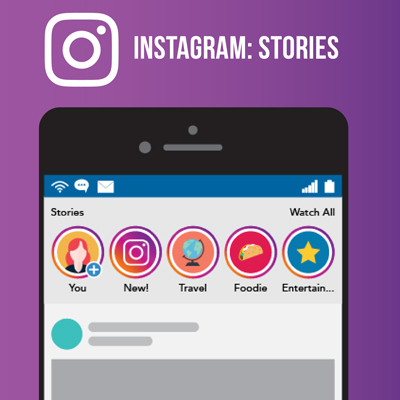 Livestream Your Event
Go Live on social to share who you're walking for! It's an easy way to allow your community to join you remotely and cheer you on with encouraging messages.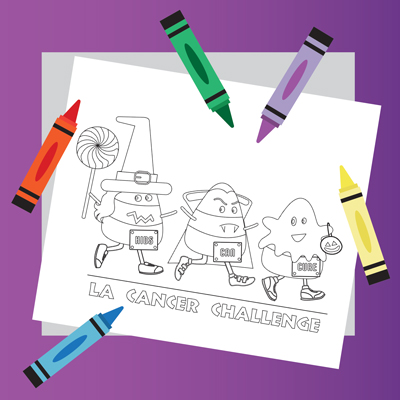 Provide Activities for Kids
Bring the Halloween fun of the Kids Zone to your house! We've got downloadable coloring sheets for the little ones..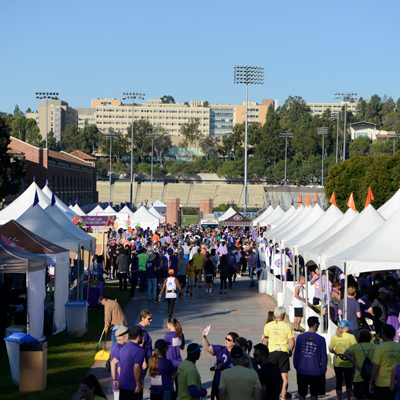 Visit Our Virtual Expo
Learn more about our sponsors and great local companies who help support the pancreatic cancer community.
Honorary Medical Chair
The LACC Honorary Medical Chair celebrates and recognizes a medical professional whose work in pancreatic cancer has gained momentum and is taking research to the next level. We are thrilled to announce the 2020 LACC Honorary Medical Chair!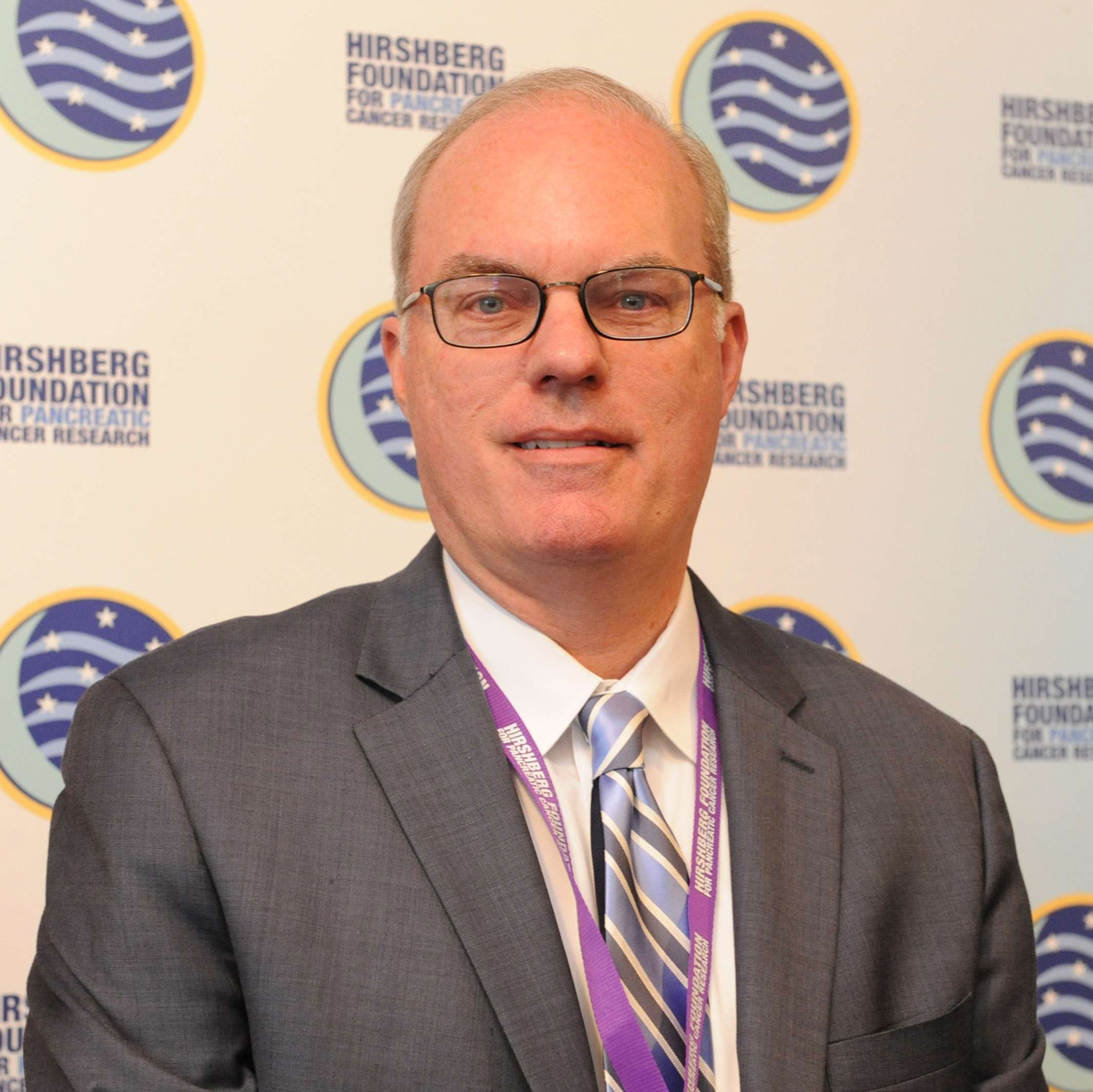 Dr. O. Joe Hines - LACC Honorary Medical Chair 2020
Dr. Hines is the Chief of the Division of General Surgery at UCLA where he has served as a professor of surgery since 1997. Dr. Hines is a nationally renowned scholar in the areas of pancreatic surgery, complex abdominal surgery, and advanced laparoscopic surgery.
A true master surgeon, Dr. Hines is often called upon to operate when other physicians or their family members are in need of complex abdominal surgery. He has authored over 200 scientific manuscripts and book chapters. As the Director of the General Surgery residency program at UCLA, Dr. Hines has overseen the training of a generation of young surgeons.
Honorary Starter
The LACC Honorary Starter is a special honor we bestow each year on a pancreatic cancer survivor who has shown great courage, strength and positivity throughout their cancer journey.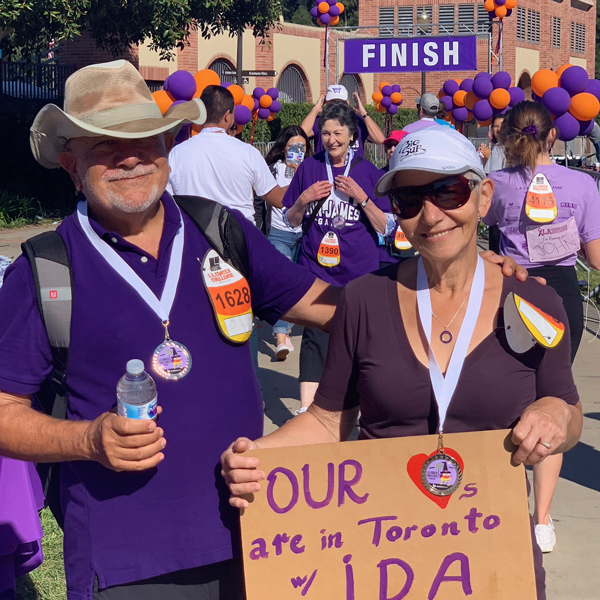 Purmine 'Mine' Oksayan LACC Honorary Starter 2020
Mine is an extraordinary woman, a loving wife, mother and grandmother and a soon to be 4-year pancreatic cancer survivor. Diagnosed in December of 2016 she has received treatment at UCLA from Dr. Donahue and her medical team. She has generously dedicated her time to support the Foundation, inspire other survivors and participate in the LA Cancer Challenge and other events. Her positive attitude about the future is an affirmation for life beyond pancreatic cancer. Read Mine's story today!