Event Host Testimonials
Coast-to-coast our Purple Ribbon Events have successfully raised funds to fight pancreatic cancer and support patient programs. Hosting a Purple Ribbon Event to raise awaress or celebrate or honor a loved one is a fullfilling for both you and your community. These hosts have shared their stories to inspire and guide you as you begin planning.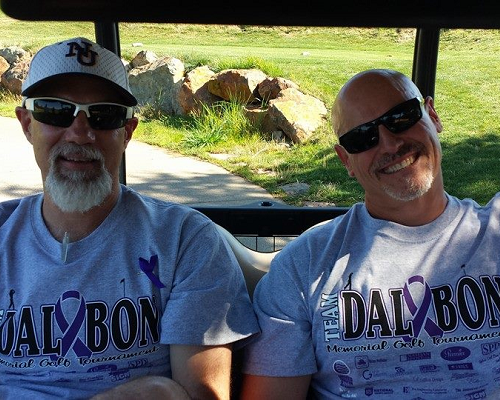 DAL BON MEMORIAL GOLF TOURNAMENT
I lost both of my parents to pancreatic cancer! My mom, Merrilee Dal Bon, passed away on November 10, 2000 and my dad, Jim Dal Bon, on May 6, 2008. I have felt a real need to do something in their memory because I alone cannot cure cancer. I came up with the idea of organizing the Dal Bon Memorial Golf Tournament as a way to pay tribute to my parents and to help battle pancreatic cancer. So, I am fighting back, and I would like you to fight with me. The Dal Bon Memorial Golf Tournament's main goal is to raise funds for pancreatic cancer research. In recent years my dad had started to really enjoy golf. We had a lot of great times together on the golf course. I feel I owe it to my parents to fight against the disease that took their lives, but have fun as well.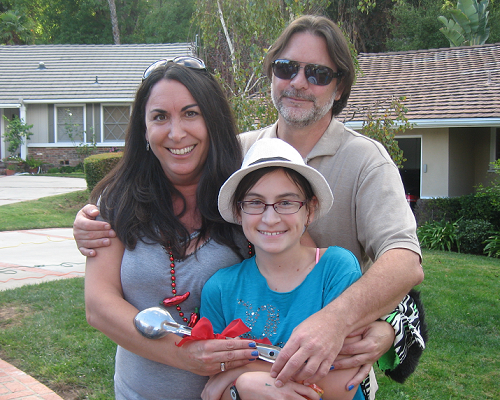 JADEN'S COOK-OFF
11 Year Old Heats Things Up with a Chili Cook-Off
In November 2013, 11 year old Jaden Del Guercio hosted his first annual cook-off. The first year he hosted a chili cook-off in the cul-de-sac of his neighborhood in Tarzana, CA to honor his Grandpa James. In 2001, Jaden lost his Grandpa to pancreatic cancer; it was the very same year he was born so they never had the chance to meet. Jaden set out to raise money to benefit pancreatic cancer research and bring awareness to his school through community service. Neighbors, the moms of several friends, and his parents all helped make chili for the tastings and competition. Once they were ready, there were nine types of chili to taste! He emailed an invitation and asked people to spread the word.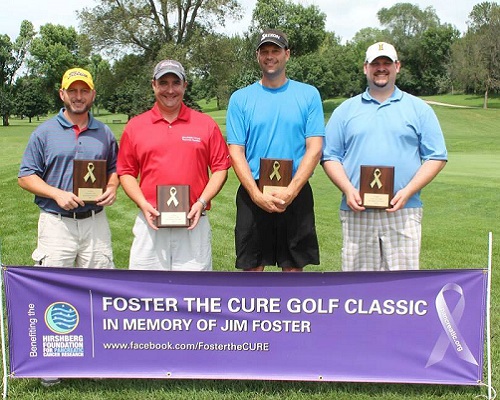 Foster the CURE
Our dad, Jim Foster was diagnosed with pancreatic cancer on September 16, 2011 and lost his battle 4 months later at 56 years old. "Foster the CURE" was formed to help raise funds for pancreatic cancer research to hopefully allow someone else to thrive with their life in a way that our dad couldn't. We held a successful local rummage sale in 2012, then began setting our sights even higher and held a golf tournament! We pulled together as a team and were able to make our first tournament, which included a luncheon and raffle, a success. Everyone associated with Foster the CURE believes that one day all of the good that the Hirshberg Foundation is doing will be able to provide a cure for pancreatic cancer. Our dad wasn't given that chance and when you lose hope, you lose your life. We will continue to fight for our dad and raise money for the Hirshberg Foundation so that others won't lose hope.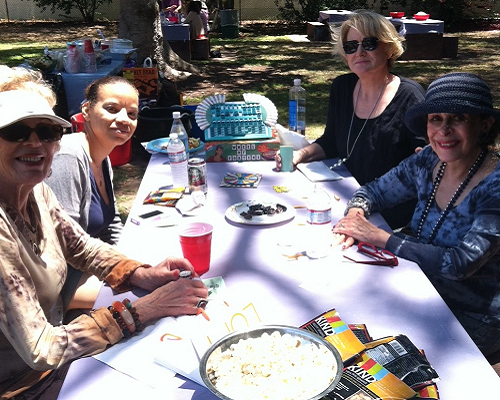 JULIE DURMASKIN MEMORIAL GAME DAY
Saturday, June 22nd 2013 marked the 3rd Annual Game Day hosted by Debbie Bernstein. Debbie organized the event in memory of her sister Julie Durmaskin who passed away in 2010 at age 50. Game enthusiasts came out for a fun filled afternoon playing board games, cards, Scrabble, and even Wheel of Fortune. Each year Debbie has welcomed friends, family, and the community to help raise awareness, fundraise for pancreatic cancer research, and enjoy some friendly competition. "My sister, Julie, LOVED to play board games-we did it a lot as kids. She was amazing. When she was playing, it was very difficult for anyone else to win! She especially loved word games and introduced me (and half of the state of Nebraska) to Bananagrams, which is still one of my favorite games!"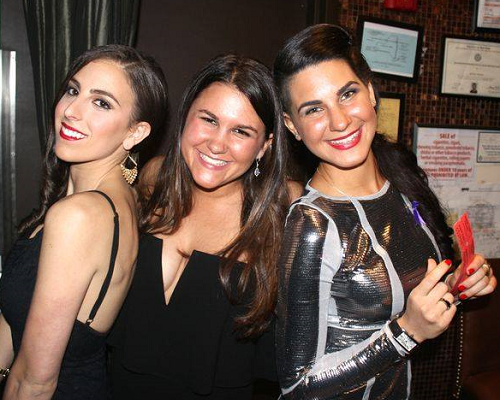 PURPLE & WHITE FIGHT NIGHT
The term "fight" in Purple & White Fight Night represents a tenacious drive to fight back against a disease that has forever changed our lives. My mother's name was Betheny Janover and she passed away from Pancreatic Cancer on September 24th, 2011 at the age of 54. She was diagnosed with Stage 3 Pancreatic cancer and survived a year. Danyelle's lost her father at 41 years young after a 2 year battle with Lung Cancer. By raising money for the advancement of research and creating awareness amongst those who do not understand the seriousness of this disease we are making a genuine difference in their memory.
This year the event was a socially conscious fashion show, a concept I truly believe in. At the height of the evening over 200 attendees were enjoying Daniel's designs, pop-up shops, and a lavish auction & raffle. Dress code: Cocktail Chic!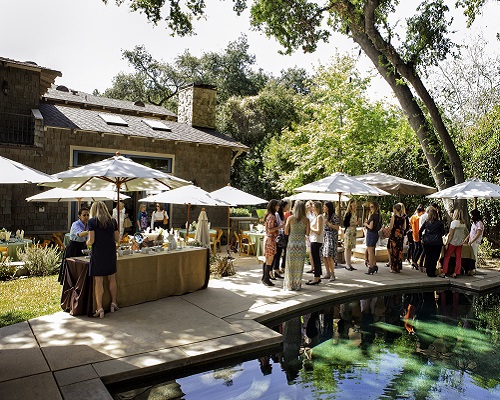 Ravishing Rose' Luncheon & Jewelry Trunk Show
My amazing mother was 54 when she was diagnosed with pancreatic cancer. She continues to inspire me every day. I never want anyone to have to go through something like that again. That is why I continue to do everything I can to fight pancreatic cancer. She can no longer fight but I can. My wonderful friend Corina inspired me to host the luncheon and jewelry trunk show at my home. Hosting at my home gave me the chance to have a nice meal with my friends and do some good for a great cause. I loved doing this event with our Single Stone On Mission Street, a fine jewelry boutique. I felt so blessed and fortunate to have friends come together to support a cause that is so close to my heart.