Participate virtually from anywhere around the world!
Virtual Registration Fees
Participation Type
Includes
Price
Virtual Run/Walk (Adult)
Short Sleeve T-Shirt, Bib (downloadable), Finishers Medal
$40
Virtual Run/Walk (Youth 11 & Under)
Youth T-Shirt, Bib (downloadable), Finishers Medal
$25
What's Included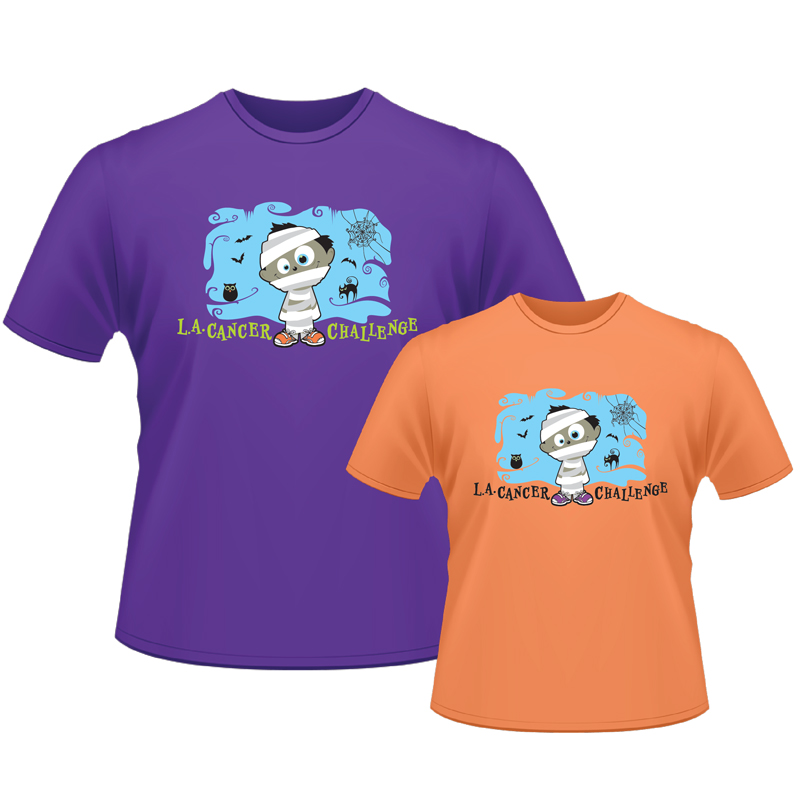 Adult & Youth T-Shirts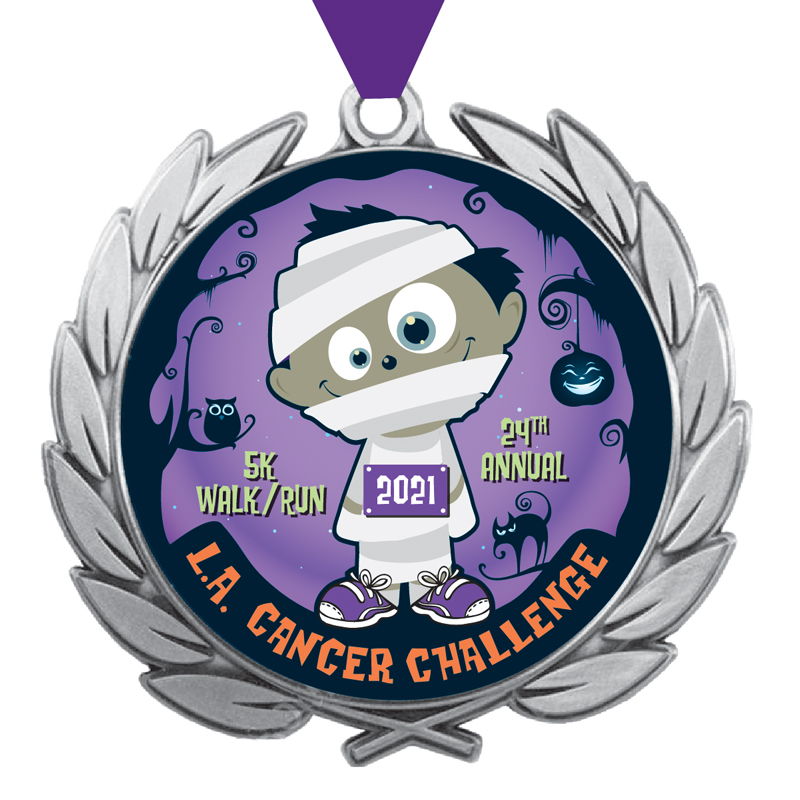 Finisher's Medal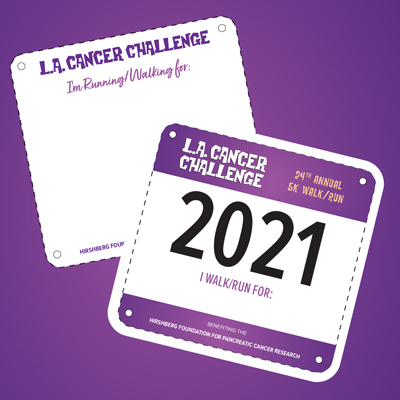 Downloadable Bibs
Virtual LACC Gear
LA County Residents: You have the option of in-person packet pick-up or can pay an $8 mailing fee and we'll mail your shirt & medal to you.
Out of LA County & Out of State Residents: We will mail your gear to you.
Mailing Deadlines:
– Register by Sunday October 10 to have your shirt & medal mailed before* the event.
– Register after Sunday October 10 and we will mail your items in the hope that they will arrive by October 31.
*We use the USPS for our deliveries and cannot guarantee any shipping arrival time.
How to LACC Virtually
Here's a checklist of ways to prepare for a special day on Sunday, October 31st with family members and team members, near or far!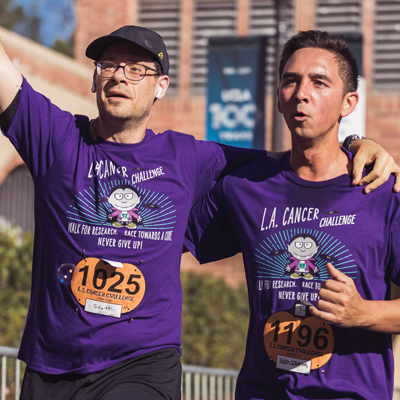 Choose a Time & Place
Get ideas for where to walk or run from our Facebook community. Choose a nearby park or walking path, use a treadmill or stay in your neighborhood to stroll, speed-walk or jog your 5K.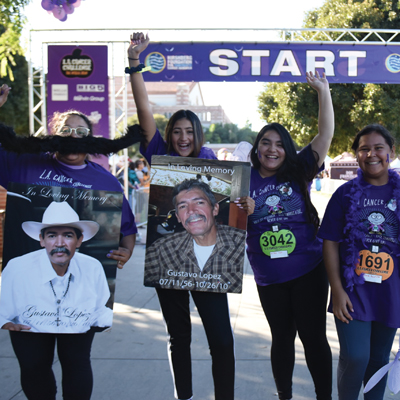 Rally Family & Friends
Invite others to join your team! Remember, anyone can join a team and walk or run from wherever they are.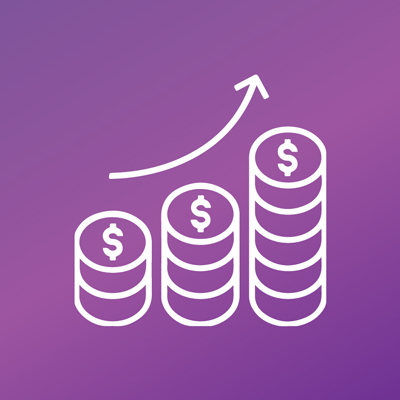 Kickoff Your Fundraising
Ask your supporters to make a donation - and then see if their company will match it. Fundraising is necessary to help make this event successful. Plus, you'll earn incentives for your efforts.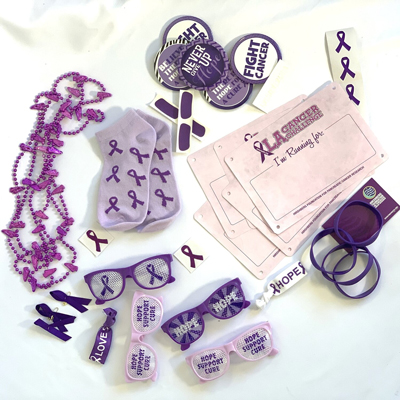 Grab Your Purple Apparel
Bring the excitement home with you - order your Purple Spirit Box today!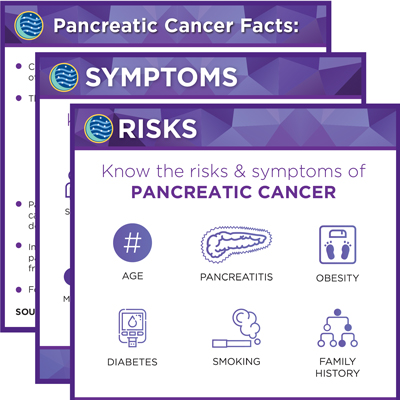 Share the Facts
Raise awareness in your community by sharing pancreatic cancer facts, risk factors & symptoms.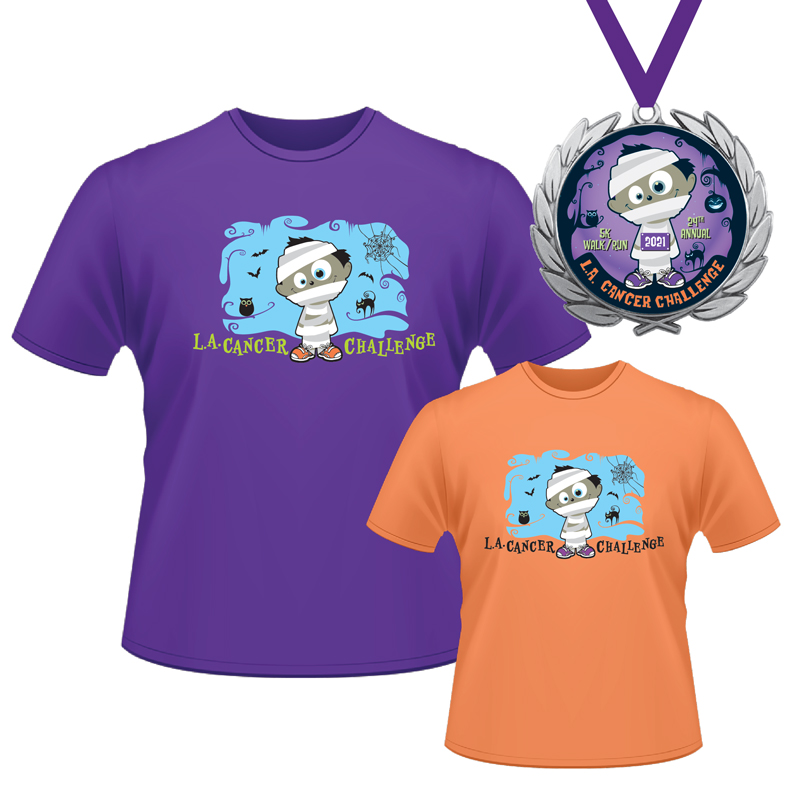 Wear Your LACC Gear
Don't forget your LACC gear! Pick up your shirt, medal & mask at Packet Pick Up or request it mailed to you
Host a Mini LACC
Want to host a mini LACC? Here's a checklist of ideas on how to make Sunday, October 31st a day to remember.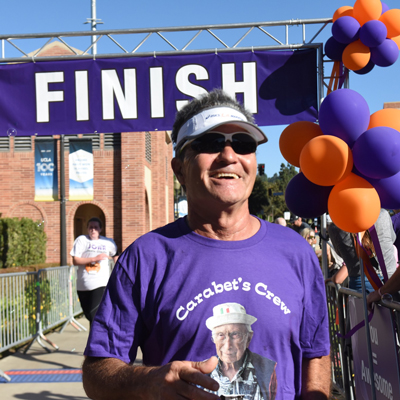 Have a festive Start & Finish Line
Download our start and finish line banner artwork and order your own set, Add to the festive atmosphere by decorating with some purple balloons.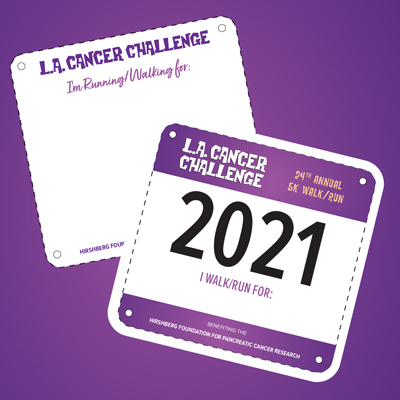 Add the Special Touches
Download and print out the event day bib and our tribute bib for you and your team.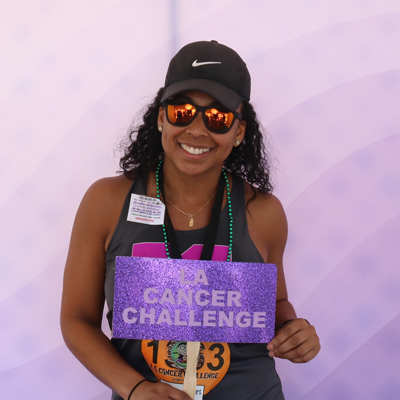 Share on Social Media
When you post photos on Facebook & Instagram tag
 @LACancerChallenge with #VirtualLACC so we can share to our Instagram stories. Not on social? You can email us your photos too!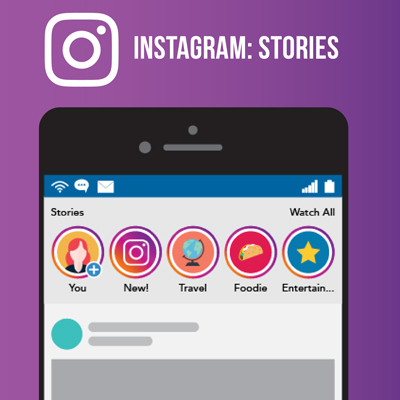 Livestream Your Event
Go Live on social to share who you're walking for! It's an easy way to allow your community to join you remotely and cheer you on with encouraging messages.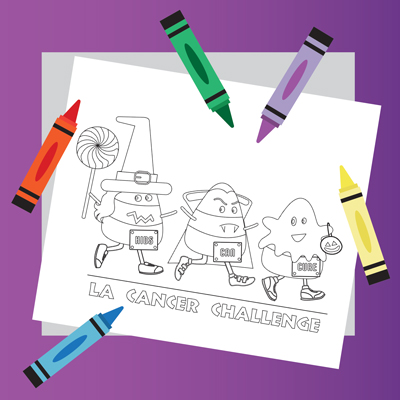 Provide Activities for Kids
Bring the Halloween fun of the Kids Zone to your house! We've got downloadable coloring sheets for the little ones..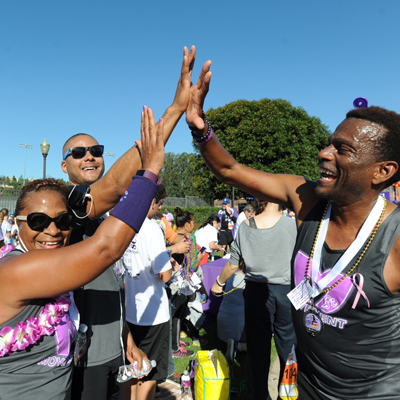 Videos
Our Team Tribute Video captures the loved ones wo continue to fight for a cure.