Fundraising Commitment
The Hirshberg Training Team is committed to helping you achieve your fitness goals while you raise awareness and funds for pancreatic cancer programs. Together we create a unique, highly rewarding experience for our participants. We're here to help you achieve your goals!
We ask each participant to make the following commitment:
1. Choose to participate in our program, or train on your own.
2. Raise the minimum fundraising amount ($1,000) by March 10, 2023.
| | |
| --- | --- |
| Upon Registration | $100 Commitment Fee is due upon signing up to participate on our team. Registration fee needs to be paid before training begins. |
| January 10, 2024 | $500 needs to be raised in order for us to process your LA Marathon Race Registration. |
| March 10, 2024 | $1,000. All fundraising minimums should be met at this time. |
The Hirshberg Foundation must receive your fundraising commitment of $1,000 in order to continue with the Training Program and receive entry into the LA Marathon.
If you have not met the fundraising commitments but would like to continue in the program, request an extension by contacting Program Manager, Martin Fung at Martin@pancreatic.org.
Fundraising Resources
As a Training Team member, you receive our support, tips, suggestions and advice on how to successfully fundraise. We're here to help you succeed!
Your Participant Center is one of the most effective fundraising tools, it's where you'll send emails, track donations, connect a Facebook fundraiser and more. Take advantage of the great features and be sure to bookmark it.
Set Up Your Personal and Team Page.
Share the story of why you run on your personal page, it inspires others to support your efforts. Don't forget to add a photo!
Customize your URL.
Create your custom URL for easy sharing on social media, in emails and via texts to friends and family.
Send e-mails.
Choose an e-mail template or write your own (be sure to save a copy!), personalize it, add your contacts and send away!
View your progress.
See how much you have raised, update your fundraising goal and enter cash or check donations that you have received.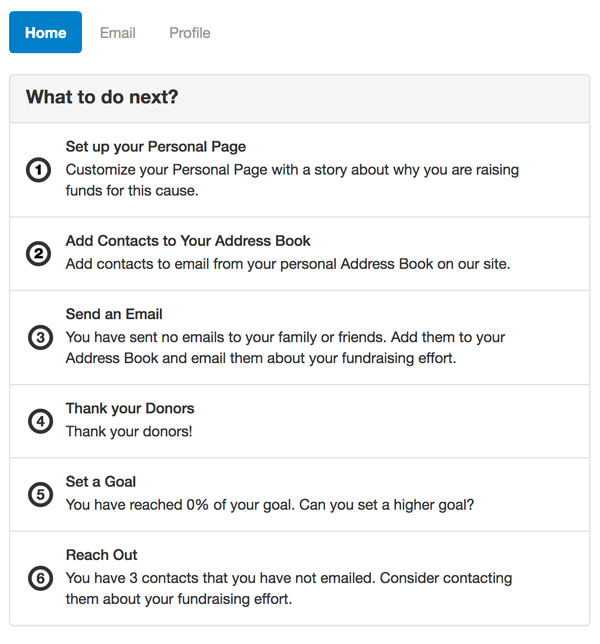 Social Fundraising
Social media is a great tool to help you fundraise. It's easy to let friends and family know you're making a difference for the pancreatic cancer community.
Fundraise with Facebook
Log in to your Participant Center and the giant blue box will connect your page to a Facebook Fundraiser. The money you raise on Facebook will automatically be added to your fundraising total.
Start Fundraising with Instagram.
On the mobile version of Instagram, go to our Hirshberg Foundation Instagram. There is a support button that gives you the option to either donate directly or create your own fundraiser. Instagram has a great how-to to get your fundraiser set up.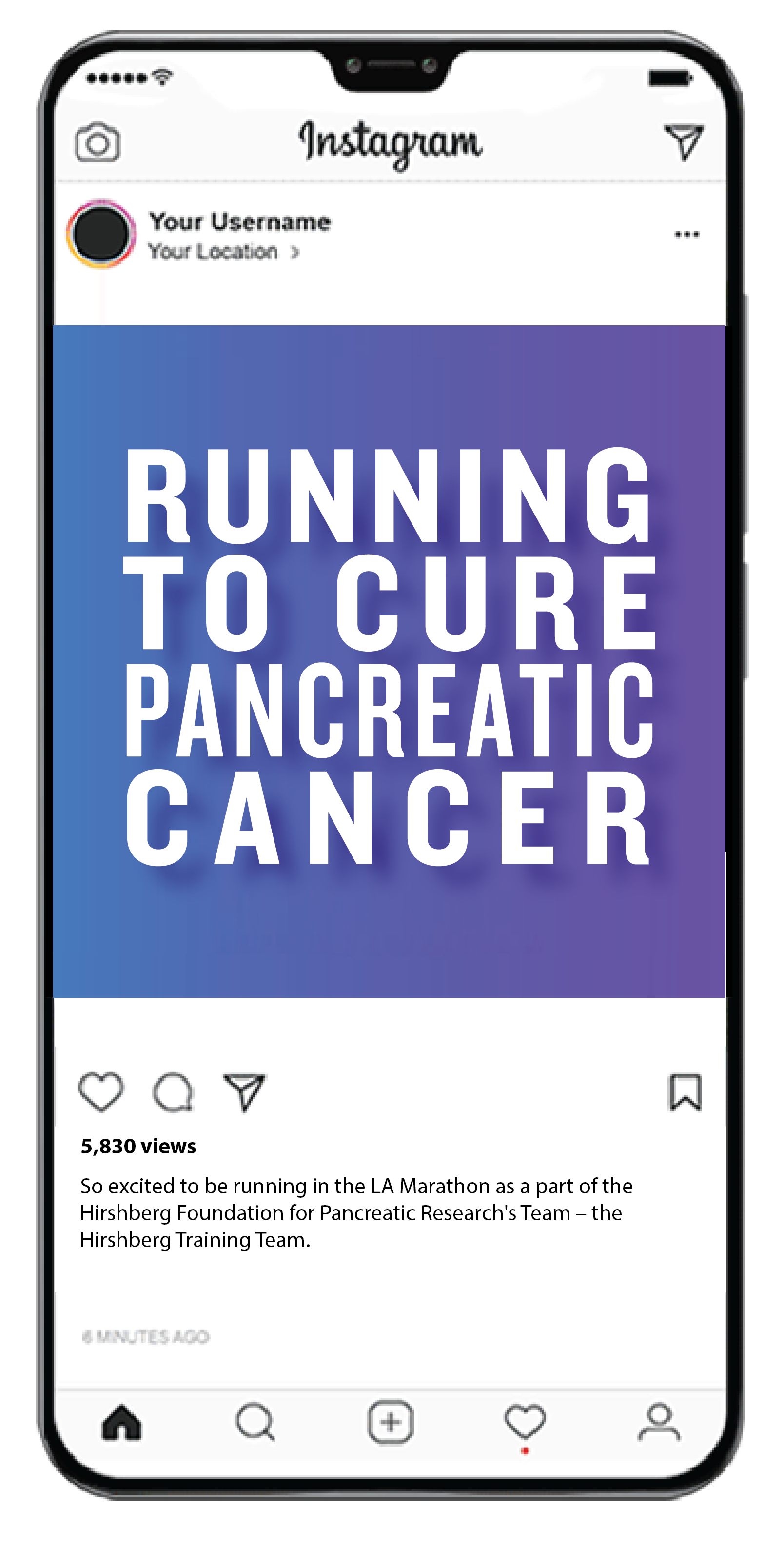 Good Move
Do more with our app! Our Good Move app helps you take advantage of mobile-friendly fundraising tools so you can turn your training runs into opportunities to fundraise. You'll be able to easily share your fundraising link via text and direct to social media. Download the app from your Participant Center and get started today!
Company Matching Gifts
You can double or even triple your donation in just a few easy steps with matching gifts! Many corporations offer programs that will match employee donations. Plus, some companies offer a monetary grant in recognition of volunteerism. So whether you donate or volunteer, your gift can go double the distance. Use the matching gift search tool below to see if you're eligible for a match. Be sure to tell your donor as well.
Matching Gift
and
Volunteer Grant
information provided by

Don't see your company? Check with your company's human resources or payroll department to see whether it offers a matching gift program.
Note: When filling out the matching gift information, please use The Hirshberg Foundation for Pancreatic Cancer Research and our tax ID number 95-4640311.