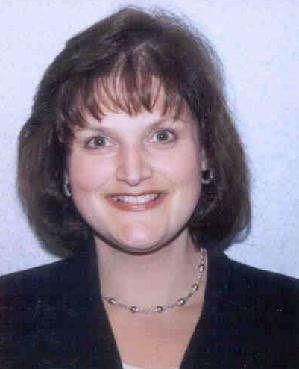 7th ANNUAL JULIE DURMASKIN GAME DAY
In memory of Julie Durmaskin & Don Winett
My Story ~ Julie's daughter Amy

Every year when this time comes, I am filled with mixed emotions. I always seem to procrastinate this email, and yet, I also measure time by its presence. It's been seven years since Julie Durmaskin, my mom, died from Pancreatic Cancer. I have to write it all out sometimes to remember its reality because, as cliche as it might sound, it seems like she was just here, driving me, her baby, six hours crying from Omaha to Minneapolis for college, leaving me a note in my dorm mailbox of how proud she was of me, sending me care packages, calling me incessantly (and me sometimes ignoring her calls, an act of privilege I now realize was an act of someone is who truly and deeply loved enough to know the person on the other end of the phone would be there when I was ready).
I have to remind myself that it has been seven years because I can't believe it happened otherwise.
As many of you know, grief is a journey. It's a journey that many go through alone and that our society does not discuss often, one that can feel uncomfortable, one filled with confusing highs and devastating lows. I think the grief process has shown me a depth and breadth of emotion I never knew was possible and the way emotion has the power to punctuate our lives. I see moments of my mom everywhere I go, memories shared with her, of processing my grief after losing her, of the memories that would have and should have been.
I often choose to remember the beautiful memories about my mom: her hugs, the way she would do anything to make sure I knew I was loved, her obsession with games and cleanliness, her incredible work ethic, her deep care for those around her. I remember how she supported me through the challenges of high school, how she believed in me when I couldn't believe in myself, and how she selflessly put my needs before her own. I also remember the feeling when I realized I couldn't call her to ask her questions anymore, sitting on campus and calling her number anyway, only to get her disconnected number. Feeling numb on the floor of a Starbucks, unable and unwilling to understand the voices on the phone telling me that my mom had Pancreatic Cancer. Feeling helpless sitting on the hospital floor outside of my mom's hospital room, angry at the doctors, angry at God, angry at my mom, angry at myself, trying to process in a whirl of emotions what it would mean for her to be gone, how this had happened in a matter of months, why I couldn't do anything to stop it. Standing in front of a chapel overflowing with people who loved her and had lost her, trying to capture a life that means so much in a few words, knowing there was so much about her I would never know. I think about how many memories I will never get to have with my mom: my wedding, my graduation from college and now graduate school, someday, having children. There are times when I still think about calling her, life lessons she never had the chance to teach me, phases of life she journeyed before me that I wish I could learn from and share with her.
I will never stop missing her, and I will never stop remembering the beautiful and the painful memories that at once surround her memory. But something about the anniversary of her death this year felt easier than in years past. I had the opportunity to celebrate Mother's Day with my mother in law and grandmother in law, surrounded by people who love each other. I was filled with an overwhelming sense of gratitude for all the strong, incredible mothers I have in my life, mothers who love their children with that same self-sacrificing, all-consuming depth of love I felt from my mom. I spent the week in Minnesota with my family in a big house filled with noise, chaos, and love. I saw my three nieces, Maren, Willow, and Clara, play and laugh and scream and fill the room with life. My family doesn't look or feel the way I thought it would after my mom, but this year on the anniversary of my mom's death, I am filled with gratitude for the family I have. I have friends who will call me to check in on how I am doing, who send me emails to tell me they are thinking of me. I have co-workers to laugh with and learn from. I have nieces to face time with, a brother and two sisters who share in all of life's celebrations and disappointments, an aunt who visits and calls and would be on a plane tomorrow if I needed, in-laws who support me in more ways that I can possibly articulate and who have been every bit as much family and more than I could possibly deserve, a Dad who loves me unconditionally and would drive across the country with me, a husband who is my best friend, life partner, and the love of my life, and many, many more. I am grateful the world is filled with such remarkable people. I am humbled to know so many of them are in my life supporting me.
For those willing and able, my Aunt Debbie will be hosting the 7th annual game day in honor of my mom in Los Angeles. For those of you who have had the opportunity to attend, you know what a special event this is, filled with some of my mom's favorite things: people, popcorn, and games. All proceeds go directly to the Hirshberg Foundation, which specifically supports Pancreatic Cancer Research. Visit this link if you can support financially or physically: http://support.pancreatic.org/site/TR?team_id=2917&fr_id=1050&pg=team.
Pancreatic Cancer is a cruel disease. It acts quickly and without discrimination or mercy. It was only four months between when my mom was diagnosed and when she died. Your support can help find a cure through vital research.
Thank you for your continuous love and support. You are all the family that carries the spark that keeps my mom's memory alive.

With much love and gratitude,

Amy (and Debbie)

www.support.pancreatic.org/goto/gameday
View More

Event Donors
Andrew Leigh
Ms. Judith Fisher
Esther Brabec
Ms. Deborah 'Debbie' E. Bernstein
Ms. Deborah 'Debbie' E. Bernstein