Join Me for the LA Cancer Challenge!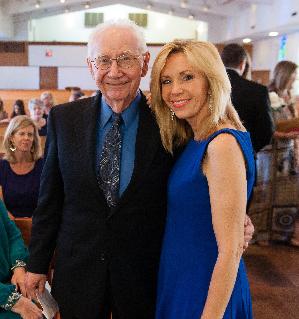 Hi All!

We are once again participating in the LA Cancer Challenge at UCLA!! As many of you may know, I lost my wonderful father, John McGee in December 2015, just five months after he was diagnosed with Stage 4 Pancreatic Cancer. This disease is particularly cruel because by the time a patient has symptoms, the disease has generally already progressed to an advanced Stage (3 or 4).

The LA Cancer Challenge helps the Hirshberg Foundation raise money to fund research and programs designed to improve patient care, offer better treatment options and, ultimately find an early detection method and a cure for pancreatic cancer.

We'd LOVE for you to join our team and walk with us October 20th! If you can't be there in person, please join us as a virtual participant on team #CrushCancer or contribute to our fundraising efforts. No amount is too small! Together we can make a huge difference in the battle against pancreatic cancer. Cheers to crushing cancer!
Thank you!
Deb
View More
Achievements

Personal Gift Badge
I've made a donation to the LACC!