Schedule
7:30 am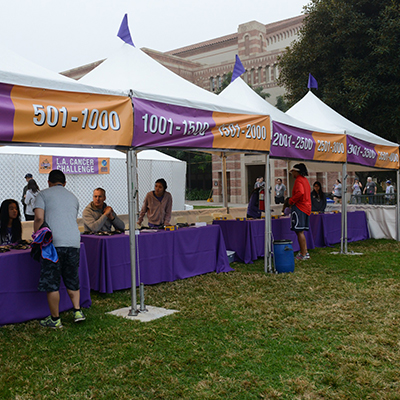 Registration Opens
Walk-up registration and packet pick-up
7:30 am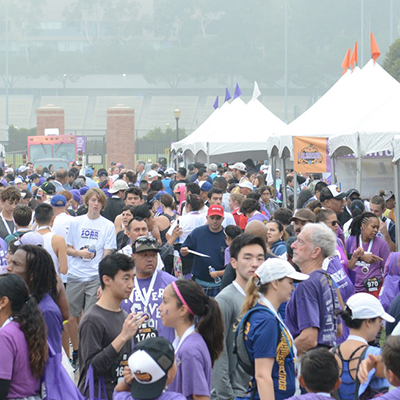 Fit Family Expo & Candlyland Kids Zone Opens
Enjoy music, entertainment, Halloween festivities and health & fitness booths for all ages in the Fit Family Expo. Our whimsical Candyland Kids Zone includes larger than life candy décor and fun activities.
8:45 am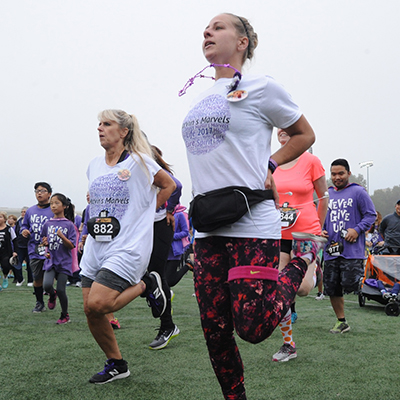 5K Warm Ups
9:00 am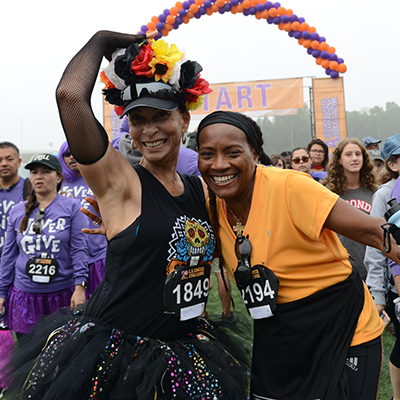 5K Start
10:30 am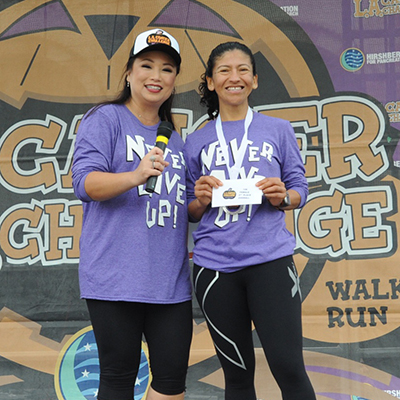 Awards
10:45 am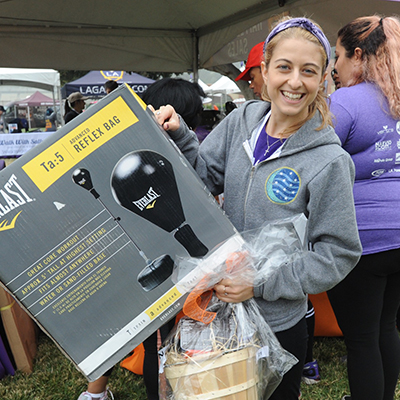 Raffle Prizes & Silent Auction
Packet Pickup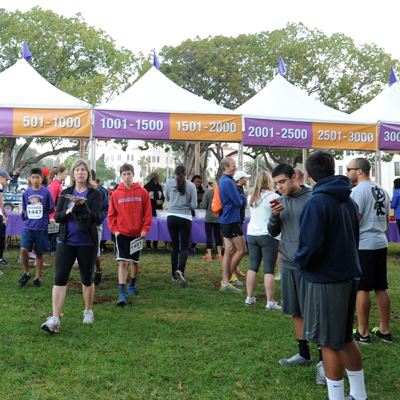 If you would like to save time on race morning, you can come pick up your running bib, timing chip and t-shirt at Packet Pick Up.
Saturday, October 20 at Big 5 Sporting Goods, located at 3121 Wilshire Blvd, Santa Monica, CA 90403 from 11 a.m. to 3 p.m.
If you cannot make it to Packet Pick Up, that's ok too! Simply arrive with ample time on race morning and proceed to the Pre-Registration Area.
Location - Course Map - Parking
Event Location
U.C.L.A., Westwood, CA 90095
Address for Drop Off:
UCLA Luskin Conference Center
425 Westwood Plaza
Los Angeles, CA 90095
Course Map
Getting Here
Northbound (from the South Bay): Take Interstate 405 (San Diego Freeway) north, and exit at Wilshire East. Turn left on Westwood Blvd. and go straight past Le Conte Avenue (the street becomes Westwood Plaza). Continue north past Charles E. Young Drive South. The Structure 8 entrance will be on the left at the next light. Proceed to the rooftop level for parking. Alternatively, you can exit at Sunset Boulevard. Turn right at the end of the off-ramp and turn east (left) onto Sunset. Turn south (right) onto Westwood Plaza, and proceed down to the Structure 4 entrance.
Southbound (from the Valley): Take Interstate 405 (San Diego Freeway) south, and exit at Sunset Boulevard. Turn left at the end of the off-ramp and turn east (left) onto Sunset. Turn south (right) onto Westwood Plaza, and proceed down to the Structure 4 entrance.
Parking
Parking is available in Lots 4 and 8. Cost is $12 per car. Attendants will be stationed at the gates to Lot 4 (just past the kiosk) and Lot 8, level 4 (top of the ramp). Attendants will accept cash only. Permits may also be purchased with cash or credit card from the Pay Stations at these locations.
Parking details for Volunteers, Sponsors and Exhibitors will be emailed prior to the event.
Winner's Awards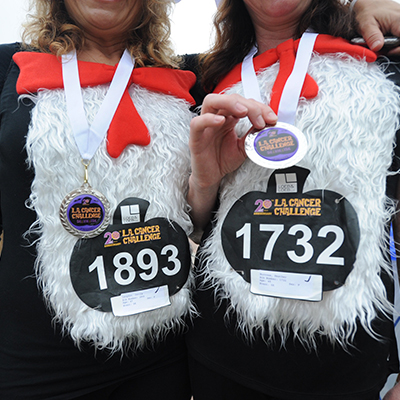 Age Divisions
7-under, 8-10, 11-14, 15-19, 20-24, 25-29, 30-34, 35-39, 40-44, 45-49, 50-54, 55-59, 60-64, 65-69, 70-74, 75+
Custom Winners Medals will be awarded to the 1st, 2nd, and 3rd place finishers in each age category for the 5K. In addition to our medals, overall 1st - 3rd place male & female winners for the 5K will receive prizes.
5K Awards
1st Place Male & Female = $50 Big 5 Sporting Goods Gift Card
2nd Place Male & Female = $35 Big 5 Sporting Goods Gift Card
3rd Place Male & Female = $25 Big 5 Sporting Goods Gift Card
Team Awards
In addition to the individual running awards, we also award plaques to the fastest 3 teams in the 5K. Team scores are based on the fastest combined time of the top 5 finishers per team. There are additional team contests for fundraising.
Honorary Medical Chairs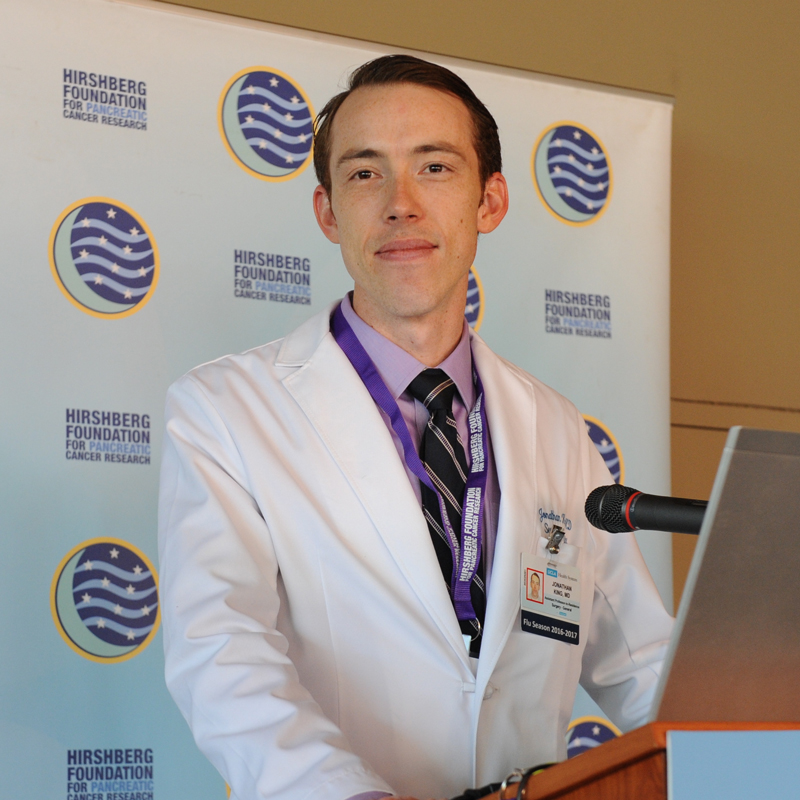 Jonathan C. King, MD
Dr. Jonathan King is an Assistant Professor in the Division of General Surgery at UCLA. He attended the University of Maryland for his M.D. degree before coming to UCLA for his general surgery residency. He is board certified in General Surgery as well as Complex Surgical Oncology and has particular interest in pancreatic cancer and disseminated peritoneal malignancies. He has expertise in robotic-assisted minimally invasive pancreas surgery and performed UCLA's first minimally-invasive pancreaticoduodenectomy (Whipple procedure). He also started UCLA's program for hyperthermic intraperitoneal chemoperfusion (HIPEC).
In addition to his clinical interests Dr. King is a translational and clinical investigator with active research interests in the biology of exosomes and pancreatic cancer metastasis. Dr. King is an enthusiastic surgical educator and is developing the UCLA residency training curriculum for robotic-assisted surgery and he is a member of numerous professional societies.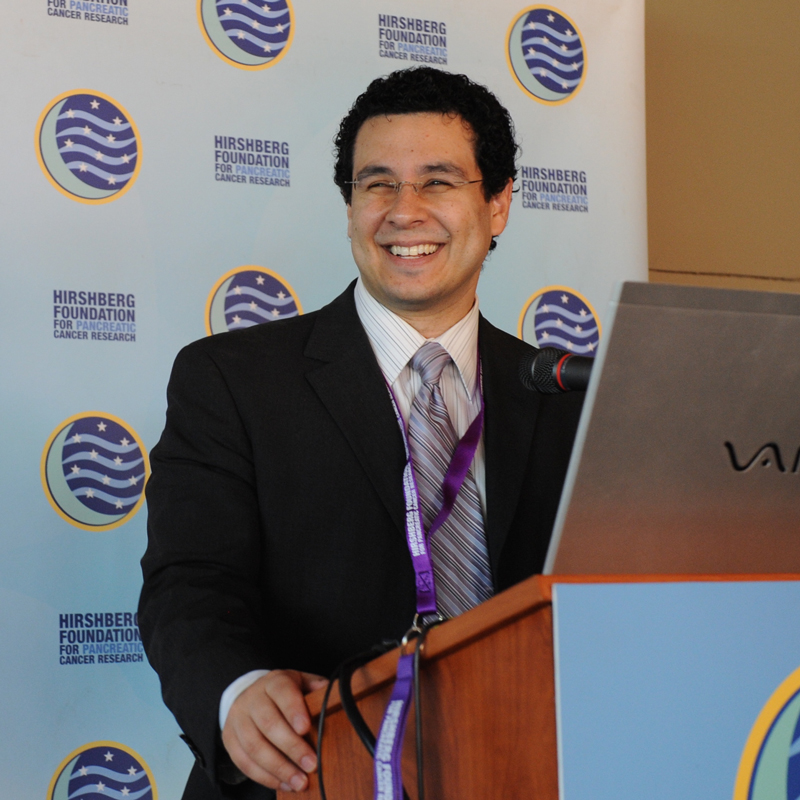 Mark D. Girgis, MD
Dr. Girgis is an Assistant Professor of Surgery at the David Geffen School of Medicine at UCLA. He also has a joint appointment at the UCLA/Olive View Medical Center. His interests include robotic and minimally invasive approaches to surgical oncology and more specifically on pancreatic diseases in his clinical practice as well as research endeavors. He received advanced training in robotic surgery and surgical oncology in his fellowship at the University of Pittsburgh.
He is one member of the group of pancreas surgeons at UCLA that provide the highest level of care for their patients. He is committed to the improvement of cancer care through innovative technological advancements as well as ground breaking research. His research endeavors focus on developing novel peptides targeting pancreas cancer for radioligand therapy and is part of a multidisciplinary group that collaborates on a variety of projects centered on developing new therapies for cancer patients.
Race Results